09 August
Justice Bid and impactvise Announce a Strategic Alliance To Advance ESG in the Legal Industry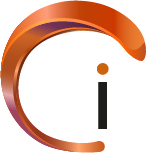 FOR IMMEDIATE RELEASE
August 9, 2023
Justice Bid and impactvise Announce a Strategic Alliance To Advance ESG in the Legal Industry
Justice Bid enters into a strategic transaction with impactvise to integrate their ESG technology and data
Chicago, USA/Zug, Switzerland.  — Justice Bid, the premier legal sourcing platform for selecting outside counsel and diversity analytics, and impactvise, a leading ESG data insights company for the legal market, are delighted to announce their strategic alliance. The agreement marks a significant milestone for both organizations and will deliver enhanced value to Justice Bid's growing client base.
Omar Sweiss, Founder and CEO of Justice Bid, expressed his excitement, stating, "as Justice Bid continues to disrupt both diversity analytics and legal sourcing, we are thrilled to incorporate impactvise's leading ESG metrics into our solution, making it a one-stop shop for making data driven decisions when selecting outside counsel."
By integrating impactvise's data, Justice Bid enables clients to now benefit from an even more comprehensive suite of information critical to achieving their ever-important DEI and sustainability goals. Justice Bid's mission to help companies attain better matter outcomes, drive more diversity in the staffing of their matters, and control costs will now be strengthened with powerful ESG data insights to sharpen the outside counsel selection decision-making process. As the ESG movement is gaining momentum worldwide, legal will be leading the charge and the impact achieved through this transaction will solidify Justice Bid's position in amplifying the impact of its data business and driving positive change for the benefit of its clients and the overall industry.
"We are very pleased to announce this transaction with Justice Bid," said Adrian Peyer, Co-Founder and CEO of impactvise. "By forging this exclusive alliance, we are empowering the legal industry with a rich blend of data and expertise to be used in selecting outside counsel. We are ecstatic to enter this transaction with Omar and his team at Justice Bid, who have proven they are looking to set the standard in the industry around DEI, and share our commitment to sustainable practices, innovation, and driving the legal ESG market forward."
Over the past two years, impactvise has built a powerful technology that provides comprehensive and reliable ESG data insights to law firms and legal departments worldwide.
About Justice Bid 
Justice Bid, headquartered in Chicago, is a minority-owned diversity analytics and e-sourcing company transforming how companies embed Diversity, Equity, and Inclusion into their business operations through data intelligence and transparency tools, and is a founding member of the "Operation Empowering Change" initiative designed to facilitate DEI data collection to support change in the legal industry. Legal operations teams also rely on Justice Bid's robust RFP/e-auction SaaS technology to save time and money in sourcing legal services, while driving diverse representation on their matters. Learn more at justicebid.com.
Enquiries regarding this announcement should be addressed to:
Omar Sweiss, osweiss@justicebid.com
About impactvise
Created by lawyers, for lawyers, impactvise is the first AI-driven startup that provides sustainability-centric analytics, ESG performance insight, and strategic advisory services to law firms and in-house legal departments globally. Learn more at impactvise.com. 
Enquiries regarding this announcement should be addressed to:
Adrian Peyer, adrian.peyer@impactvise.com